What would you like to learn?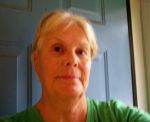 Painting, Drawing, Printmaking?
I created this website, Free Online Art Classes, from my experience as an art instructor for over fifty years. This website is an ever-expanding series of step-by-step art lessons and videos that I have created in many art subjects: including Painting, Drawing, Collage, Oil Pastels, Colored Pencils, Conte Crayon, Printmaking, Finding The Artist Within, and much more. And, indeed, all of this wonderful instruction is FREE to you.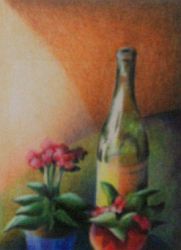 Colored pencils are amazing! Above is my recent drawing, "November Afternoon" You can learn how to draw with colored pencils. Just click on "Learn Colored Pencils" on the left.
At Free Online Art Classes you will find information-rich art instruction presented in the simple, step-by-step format I have developed from over fifty years of art teaching experience which has proven to be successful for my students. For many of the lessons, I have created videos as well, to show you exactly how to develop the basic techniques you will need to master the artistic skills you want to develop. The art instruction pages contain links to those videos.


Beyond art, I also am very much into cooking and talking about my cookbook, "Pop It In The Toaster Oven." Recent videos on my cooking and art demonstrations,are at Artful Cooking Blog below! You can also find them on my YouTube Channel and there is so much information there as well! Free learning videos for art, cooking and living well! Be creative, live longer, be amazed and amazing!
Read my recent article on How Dreaming Can Be An Asset To Enriching Your Life


Do you want to be able to draw ANYTHING? My Pencil Shading (from draw what you see) video will teach you how!

Here is my very recent article on "New Perceptions In Art Through Neuroscience Research." To see THIS article and many others art information-rich articles I've written, click here!

What do you want to learn today? Yes, these lessons are all FREE!! All you have to do is decide what you want to learn, click on the button on the left (for example, if you want to learn how to draw, click on the Learn Basic Drawing button.) Then, on that page, click on the link for the lessons.

There is a vast amount of knowledge here--knowledge that I have contributed from my 50 years experience as an artist and art instructor. I've explored many areas of art: painting, drawing, assemblage, printmaking, collage and mixed media.
Also, you have access to over 150 of my information-rich art instruction YouTube videos that I have created over the past five years. Many subjects in painting, drawing, collage, printmaking and much more are covered AND of course, they are all free for you to access!! Just go to YouTube and type/search Lois DeWitt.
Click here to see my Ezine article on " Improve Your Life Through Art"


You are invited, to my Free Online Art Classes gallery where you can see my most recent artwork, which I update regularly, as well as read my online stories for children that I have written and illustrated. There is information regarding my Artful Life Program, which I created specifically for the 55+ community and many other artful resources on discovering your own creative talents, enriching your life through art learning and marketing your artwork.
"Cat Under Sun," one of my recent oil paintings. I love tropic motifs and interspersing animals--the fauna into the flora!


Paint & ART offers a wide and comprehensive range of art materials; everything a busy artist might need? We offer art supplies from some of the most respected and trusted manufacturers in the business, and cater for students and professional artists alike.
Free Online Art Classes offers many great projects for children and groups of all ages that enjoy creative learning and its rewards. If you are interested, please click on the "Art Lesson Videos" button on the left!
My most recent Ezine article!"The Fragile Quest" Read this!
Read my Ezine article--"What Kind of Art Classes Are Available Today?"
Please read my Ezine article on "Why Teach Art?"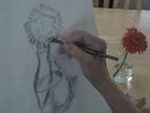 Watch my video on "Information-Rich Art Instruction"
And, if you live in or around Wilmington, North Carolina, my local monthly art workshops are listed here, as well. Just click on the "Wilmington Classes" button to see the schedule of my monthly local private art classes.

Discount School Supply - School Supplies, Arts & Crafts on Any Budget!
Artway Art Supplies - Art Supplies and Sketchbooks for Students through to Professionals
Wilmington NC Art Classes--Something for everyone, sign up now!
Learn Basic Drawing. Six Lessons--Learn drawing basics of line, tone, shading and drawing what you see.
Art Lesson FAQ's-Frequently asked questions about art lessons.
Draw withh pen and ink. Learn how to use this medium, black and white contrasts, crosshatching for gradations.
Learn Conte Crayon. Six easy, fun and rewarding lessons in a step by step, information-rich format to guide you towards drawing skills with this wonderful medium!
Learn To Draw With Colored Pencils. Learn how to shade,highlight,blend colors,--through six fun, easy and rewarding lessons!
Learn Oil Pastels,an easy, fun and rewarding way to be creative. Easy to use and beautiful colors!
Learn Acrylic Painting--Three Learning Levels--Beginning, Intermediate And Advanced.
Learn oil painting-the medium of the masters! By using this step by step method, the student is first acquainted with mixing colors and the properties of oil paint.
Learn Collage, a unique and fascinating art form using common, everyday materials and your imagination.
Learn Printmaking--Six easy, fun and rewarding step by step lessons that show you how to develop your skills in printmaking. Basic techniques covered.
Learn About The Artist Within You, Discover You Artistic Self! Six Fun, Easy and Rewarding Lessons Tap Your Creative Abilities. Learn To Think Creatively Through Art Projects.
Mixed Media
Learn How To Make Jewelry--Skills and techniques of beading, using semi-precius stones, a directory of findings and much more!
Fabric Printing-Here's an easy step by step lesson that will introduce you to my fun and easy technique of printing your own original images on fabric.
Water Color-Learn how to paint with water colors from this information-rich website. All you need to know about the basics and to develop your water color painting skills!
Art Projects - Short and sweet, for a rainy day, Girl or Boy Scout Groups or anyone who wants to learn creative skills, use their imagination and make something with their own hands!
Art Lesson Videos--A great collection of my information-rich art videos.
Finding Subject Matter--Where do you look for content for painting and drawing?
Homeschooling,many parents have chosen the provide a quality educatiion for their children. Quality learning and personal guidance puts kids ahead of the class!
Art Marketing. Want to sell your artwork? Need some good, sound advice and information? There are great sites that can deliver this to you!
Artful Lighting--Quality of light can change your life. Replace bulbs, lamps, sconces, overhead fixtures and be inspired!
Artful Aging--A great opportunity to begin to create!
The Artful Life Program--an lifelong learning initiative, a program specificallly written for retirees.
Artful Inspiration-Here's a place for creative people to gather and exchange ideas, concepts, websites!
Artful cooking. Make meals masterpieces. Review my toaster oven cook book. Here is a source of luscious recipes and a celebration of the creative cook in all of us.
Artful Gardening--beautify your backyard, patio, frontyard with creative gardening techniques.
Art Tours and Travel--Take a cultural journey, stay at artists's retreats
Art Therapy is a burgeoning health care service that offers good career opportunities.
Lois DeWitt Gallery
My Pastel Gallery of recent pastels by Lois DeWitt. Each pastel is matted with a three inch acid-free white mat , acid-free backing and protected with a transparent sleeve.
I have written and iillustrated two children's stories--"Black Charles and Mrs. Gray" and "When Kevin Was King"." I hope you enjoy reading them!
Contact me--
Requesting donations for Free Online Art Classes---Why? New laws passed in NC have made it difficult for online business to survive.