Learn Conte Crayon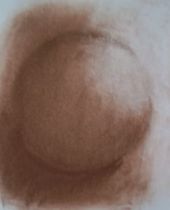 Free Online Art Classes student conte crayon drawing by
Ed Nielsen
DRAW WITH CONTE CRAYON
Why do so many artists enjoy working with Conte Crayon?
Find out why! I have created four video project videos showing several shading techniques using conte crayon. If you feel you need better drawing skills after watching the videos, click on the "Learn Basic Drawing" button the left and take the drawing lessons first.
What are some of the advantages to learning to use Conte Crayon?
Conte Crayon has a light oil content, so, unlike charcoal, the pigment sticks to paper and the drawing is more permanent.
With Conte Crayon you can produce wonderful depth of shading. Also, you can highlight by using an eraser. Conte Crayon lifts off the paper easily with an eraser so you can work shading and light back and forth until you get just the right effects.



Conte Crayon comes in wonderful earth-colored sticks (dark browns, sepias, ambers, terra cotta reds, dark blues and blacks) as well as a vibrant palette of colors including scarlet reds, cobalt blues, deep greens, bright yellows! These Conte Crayon sticks are small and easy to handle. Working with these colorful Conte Crayon sticks is like painting without the mess!
By rubbing the Crayon back and forth on a piece of paper, you can bevel the end to a point, which permits you to make a fine, expressive line.
A drawing in Conte Crayon can be made permanent by an application of fixatif, and because the pigments are pure and permanent, a Conte Crayon drawing on good quality, acid free paper will not change over a period of decades.
If you like to draw and shade, give Conte Crayon a try with these six fun, easy and rewarding FREE lessons with videos to show you step by step, information-rich demonstrations of basic skills and techniques!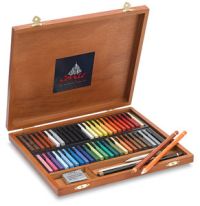 OR click on the logo below to view all Ezine articles!


Click here to start The FREE Conte Crayon Video Project Lessons.