Learn Oil Painting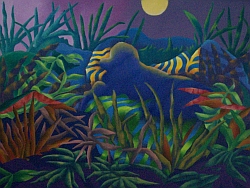 "Charley On Striped Cushions"
Oil painting
By Lois DeWitt
OIL PAINTING
To help you learn oil painting, I have created three oil painting project videos showing the various skills and techniques I use in oil painting.
I also discuss the materials you will need to begin oil painting: this includes brushes, canvases, oil paint, thinners, and other supplies.
I have written an Ezine article about oil painting that I think you will find interesting:
Click here to read my Ezine article, "Painting Light."


Click here to view my FREE oil painting video projects.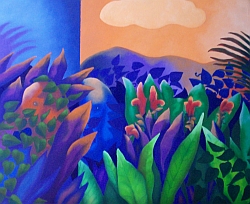 "My Two Poodles"
Oil painting
By Lois DeWitt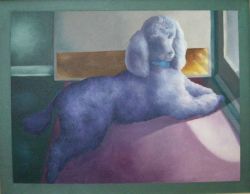 "Portrait of Charley" Oil painting
By Lois DeWitt
Check out Easy Oil Painting Techniques website. Lots of good ideas to help you get going in oil painting.