Artful Gardening
can beautify your back yard, front yard, patio, wherever you have a bit of soil. Enrich the soil, enrich your life!
The physical act of gardening is healthy! Yes, it is exercise. Bending to plant, dig, weed--all in the best interest of that front of you that you would like to reduce!
But an artful garden invigorates you creatively! How? Design a flower garden around a bird bath. Put down stepping stones or pavers to make walkways that wind around your shrubs and flowerbeds. Make an entertainment area for treating guests to grilled delights. Make a quiet, meditative area where you can sit, listen to the birds and relax.....
Click here to learn about the art of homesteading.
---
---
In The Beginning...Bug Wars!
When I moved to North Carolina in 2006, I had little time for gardening having just taken a job. I did manage to clear a space behind my storage shed...
I started out with shovel in hand and began digging. My plan was for a small vegetable garden behind the shed in back of my house. My property is close to a very active road and there is a lot of traffic noise. No matter, I was inspired! I was making a vegetable garden and each shovelful of dirt (our more like sand in this coastal North Carolina area) got me thinking of string beans, tomatoes, egg plant, basil, peppers and a host of delectable vegetables I would be harvesting in late summer...
I figured I had some expertise, having made vegetable gardens in Minnesota, Massachusetts, Connecticut and Florida. By zone, northern locations have their own set of temperatures, growing and harvesting times as well as critters which attack and consume burgeoning plants. And, by zone, southern locations have their own planting and gathering times as well as a host of insects which can decimate a vegetable garden in one fell swoop.
North Carolina, I assumed, was somewhere in between (as it is geographically.) But I was wrong. North Carolina has indeed a generous growing season, but a whole different array of garden pests, which are voracious, cunning and sometimes, much larger than I expected.
And I thought that I was well located compared to other properties in my subdivision which border acres of marshland, thickets of live oaks and dense stands of long leaf and loblolly pines. My garden was bordered by high dog ear pressure treated fences on either side and a lovely high, white painted picket fence along the highway. What wild animal could intrude in such a civilized setting? What bug could find the steady wind of SUV's and their exhausts a great place to have dinner and adjourn to a shrub to procreate?
Well, flea beetles, aphids, armored scale, horn worms and all, year after year, returned for an encore of tomatoes, gardenias, rosemary, string beans, peppers, tomatoes and eggplants.
Every year I have tried soap suds, vinegar, cayenne pepper and various other non-toxic, organic substances to delay their onslaught. Every year, they have persisted, and last year, took down my giant gardenia, my four foot tall rosemary, my patio tomatoes, my peppers, my egg plant. My final harvest was bundles of basil, which did very well in the hot weather thank you and were not bugged into submissions.  Remaining refugees tend to be parsley, chives and, the most noble of my armies, collards.
Forward...
I have attempted to record written accounts of my years tending (or attempting to tend) my little vegetable garden. Below is the link to my Gardening Update page which spans several years up to the present although the chronology of my efforts to record all garden happenings  is riddled with holes and has monthly and semi-annual gaps larger than a horn worms evening repast.
Yes, this is at best a sporadic account full of fits and starts, but as I re-read it, I get nostalgic and a bit sad, remembering how easy it was to get down on my knees and weed and how a few hours under the sun did not bring me to the point of exhaustion.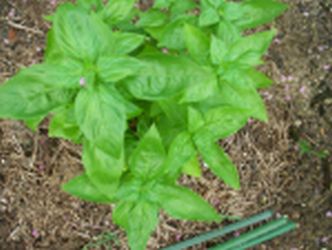 Click here to go to my gardening update page, latest news on my gardening adventures.


I'm a Lighting Specialist and have written information on the latest offerings and options for landscape lighting, including lighting your garden at night. Click on the Artful Lighting button on the left to read all about Landscape Lighting!
Click here to read my article on Lighting Your Garden
Do you have a garden?  If so, what do you grow and what are the challenges and rewards you get from gardening?  Contact me! I welcome your comments, suggestions and questions!