Finding Subject Matter

Subject matter! What do I look for? What do I do now?
In my experience of over thirty years of art instruction, I've found that many people come into an art class just to see if they can learn drawing or painting skills. After a few weeks, they are generally amazed to find that they can draw, paint, do collages, printmaking, etc.
As their skills develop, a question arises--what should I draw or paint? With new skills and techniques at the ready, many students feel confused when it comes to choosing their own subject matter.
They say, "You've given me projects, set things in front of me and told me how to approach it creatively. Now that I can do that and I'm ready to fly out of the nest, what do I look for? What do I want to paint or draw? I'm confused!
At this point, I have to admit, I am gratified by the enthusiasm and attitude of these students! They are armed with skill and good to go--to where??
I talk to each of my students, question them about their goals, interests and what inspires them. What fires them up to make them want to get the paints or pencils or whatever out to start working?
I made some videos to show my students how I look for subject matter, using myself as a guide to discovering what in the world ignites my creative self.
At the time I was working on colored pencil drawings of trees and found these videos helpful for recording textures, shapes and colors of, one of my favorite places, the Carolina Beach State Forest.

Tearsheets!
If you are thumbing through a magazine and a picture jumps out at you--tear it out and save it (maybe not if you are at the doctor's office.) What is fascinating about the picture? Why did you pause and stare at it? The image is a candidate for subject matter in your artwork.
I have several folders that hold pictures I've taken from magazines, photos, print outs from the Internet. Periodically, I will look through them, especially when I am stalled on my artwork and need to be refreshed by a new way of working or a new perspective.
Nourishment for the creative mind is like dining in a restaurant that very few people go to. The fare is mysterious, evasive and curiously satisfying although the flavors may be strange. It is this way, I feel, because so much of the creative act is driven by subconscious cravings, desires and memories that are often metaphorical--like a picture of a bar of green soap reminded one of my students of pleasant summers at a camp in Michigan...
A tearsheet collection reveals your interests!
Here are some pictures from my tear sheet collection. A small percentage ever translates into an artwork, but my collection is reliably one of the best ways of jump-starting my work into another skill, perception of direction....
As you can see, I often favor natural subjects, like my garden, flowers, but also my dog Charley (and I have done several paintings from these images.)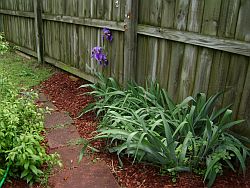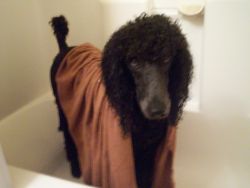 Pinterest!
Much like tearsheet folders, Pinterest works beautifully for collecting a wide variety of images that can amaze, excite and inspire.
My boards to date include: My artwork and videos, and also a dazzling and ever expanding collection of images that I continually collect and that might, in the future, become inspiration for paintings, drawing or printmaking!
These boards include the work of other artists, images from websites, facebook and twitter. The Internet is indeed, a vast resource for subject matter. One should never be in want of inspiration!
I encourage my students to use Pinterest as their digital tear sheet folders. It is easy to arrange images according to subject matter, categories or areas of interest! 
Click here to view my Pinterest collection of images
Here are some great resources for finding your own subject matter and content. Just click on the Amazon logo to view!