Artful Lighting


Many exciting products have come on to the lighting market since I started writing articles and blogging about light seven years ago!
 As a certified lighting specialist with the American Lighting Association, I frequently advise people on new lighting products and how they can enhance their living environment.
Bulbs!
Most notable are LED's (light emitting diode) bulbs which offer beautiful, high quality light identical to incandescent lighting and at a fraction of the cost of operation. Many people who early on were put off by the cost of LED's are finding that they are now quite affordable (a Cree 60 watt soft white LED bulb costs about $3.97 at the Home Depot where I work as a lighting/electrical associate.)
Other LED styles, such as reflector floods and spots in various sizes have also become cheaper, as well as recessed lighting replacement kits, chandelier and appliance size bulbs.
The prime advantage of switching to LED's is phenomenal savings. For example, if I purchase a 60 watt LED bulb for my living room lamp, I am looking at 13 years of service and an actual 13 watt operation. That is even better than a 60 watt CFL (compact fluorescent lamp) which draws 14 watt in actual operation and lasts for approximately seven years.
Another advantage LED's have over CFL's is that they don't contain mercury, so disposal is not a problem. They also are readily dimmable (using a compatible dimmer) because they don't have a ballast like CFL's do. And the shape of an LED is almost identical to an incandescent light bulb, which is a true advantage for those who never liked the swirled shape of CFL's.
For the consumer, LED's often pose a radical shift in attitude toward lighting. People used to regularly replacing light bulbs realize that a 60 watt incandescent light bulb uses at least 85% electrical energy just to cause the filiment to illuminate. They will think twice about purchasing a standard incandescent.
And LED's fit in any lamp or fixture so replacement is easy.
I am excited about the increasing variety of LED's coming on to the market! A new product that looks like a fluorescent tube ceiling fixture actually has LED's and produces the same quality of light at a fraction of the cost of operation. As this technology develops, we have a bigger and better chance of reducing our carbon footprint and getting off the grid.
The New Living Space
I'm old enough to remember when the living room was THE social gathering place where guests could relax with snacks and drinks, play bridge or Canasta at a folding table. It was the place of the TV, that domineering recreational invention that brought us in from playing outside and commanded us to sit and stare at its magic screen.
Those days are over. The living room has become the home theatre area, and the kitchen is now the gathering place, complete with secondary TV, computer, eat in counter, dining table, large stainless steel appliances, granite counter tops, crown moulding, and tile flooring.
A space this eclectic demands a variety of lighting, suited for entertaining, task and dining areas. As a lighting specialist, I am frequently asked this question: "How Should I Light My Kitchen?" In my recent EzineArticle, I cover new offerings in halogen, fluorescent and LED options and why, when it comes to choosing the right lighting for your kitchen, knowing what is new on the market is advantageous.
Read my recent EzineArticle—"How Should I Light My Kitchen?"


Don't touch that bulb!
If a client is purchasing or using tube-type halogen bulbs, the frequent pieces of advice I give t is, "don't touch it with your bare hands!" Although all of these halogens, basically the J type and bi-pin tubes, have a cautionary statement on the package, it is in very small print and missed entirely by most consumers. The truth of the matter is that the glass envelope of these kinds of bulbs reacts with the acid and oil on your fingers, thereby shortening the life of the bulb. At seven to nine dollars per bulb, this is not what one would want to do.
That is why, many clients are thankful for this information, especially after their previously purchased halogen bulbs have not lasted very long.
---
LAMPS PLUS has it all! Floor lamps, table lamps, exterior light fixtures, chandeliers, track lighting and much more in hundreds of styles. I am fortunate to be an affiliate with this premier lighting website!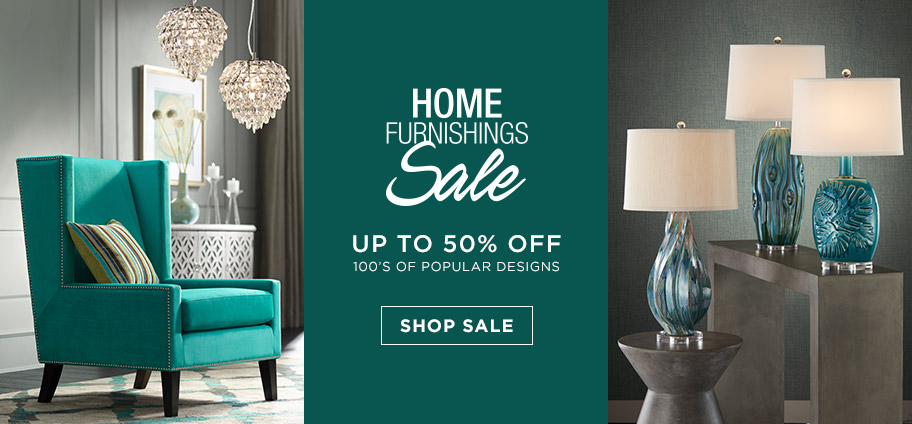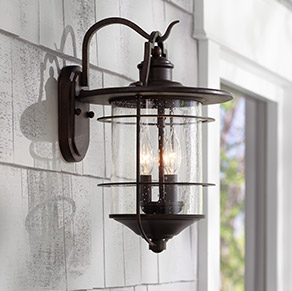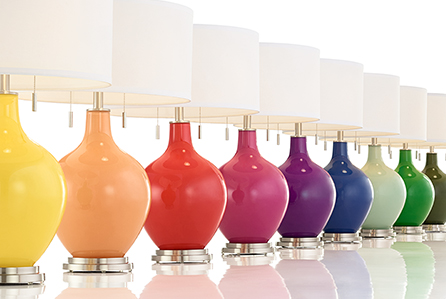 ---


Here is my Ezine article on my most asked questions on lighting recommendations...

Q. How can I improve the lighting in my kitchen? I'm always preparing meals in the dark!
A. There is a general idea that a big central ceiling fixture will provide all the light needed for cooking, meals and cleaning up. A central overhead light provides good overall lighting, but is a weak light for tasking. Everyone working under that kind of light will be working in their shadow. Under cabinet lighting is a good solution for food preparation because it efficiently illuminates the counter work surface. There are many plug-in varieties of xenon and halogen units that work well for this kind of task illumination.
For island counters, where food is prepared or served, pendants hung to illuminate the entire work surface are also a good solution. Pendants are hanging lights, either on downrods (stems), cords or chain, they can be positioned singly or in groups, just above the task area and light up the surface to make the tasks at hand well lit and enjoyable. Some pendants come in brightly colored glass shades for a contemporary look, or more traditional with faux alabaster glass shades and wrought iron, pewter or bronze finishes.
Q. We have a family room that has two table lamps in the corners of the room and a central overhead fixture. This lighting is not enough for my kids doing homework at the table, or me, reading or knitting on the sofa. What can you suggest?
A. Check to see if you are using the correct wattage in your lamps and replace your lampshades if they are darkened and clouded with age ( over the years this can happen slowly, the shade emitting less light because of deterioration). Again, an overhead fixture is limited in the light it can provide for tasking.
A good alternative is track lights which will provide good downlight to specific areas in the room. Track heads with little spot or flood bulbs can beam lighting down on tasking areas. Floor lamps that have multiple "goosenecks" or adjustable lights that can be directed towards many working areas can adequately illuminate reading and other activities in a multiple areas. Wall sconces placed in work areas provide a pleasant, semi-direct light and enhance ambient lighting.
Q. I'd like to have better light around my house when I come home at night.
A. Low voltage light kits provide good light along driveways and walkways. They come with various lamps and styles with transformers to match. It's easy to install low voltage lighting--these kits usually consist of a several lights which are on spikes that can be set in the ground and linked with wire which can be placed above ground, buried several inches down in soil, covered with mulch or behind shrubbery. Low voltage (12 volts of current) is safe for children and pets-the voltage is so low it does not present a shock hazard).
The transformer, which converts the standard 120 household volts to 12 volts, is plugged into a regular house exterior or interior outlet. Higher voltage (120 volts) provides the most powerful light for your driveway, walkway and landscape lighting. There is no transformer, wires to the light sources which can be spiked or installed around walkways, driveways, etc. have to be buried at a safe depth because of safety regulations--these will be in the directions for installation.
They are excellent for illuminating a driveway or walkway, showcasing trees, the house or the landscape. Placed strategically, the effects with this 120 voltage landscape lighting are dramatic and provide all the illumination you may require.
Q. My electric bill is too high! What can I do about it!
A. Replacing all of your present incandescent bulbs with compact fluorescent bulbs will definitely lower your electric bill. CFL's (compact fluorescent lights) come in many wattages and styles. The CFL technology will expand over the next year to include dimmable bulbs and smaller bulbs in three-ways for lamps. Also, consider dimmers for any room in your house. When a light is dimmed, the wattage is decreased (you save money!) and dimmers present the option of just the right light at the simple slide or dial on the wall switch.
Q. My husband and I have a bathroom with double sinks. I like a lot of light for putting on make up in the morning. My husband likes to shave in the practically in the dark.! He says bright light is only acceptable after a cup of coffee. Right now we have a standard vanity fixture with six bulbs that are too dim for me an too bright for him. What can we do?
A. A dimmer will solve the light adjust ability problem, but only if you use the bathroom at different times. If you use the double sinks at the same time, you should consider separate lighting above each sink --that would require installing separate receptacles and wiring, and then, separate dimmers. You could then have the correct wattage for your applying make-up and your husband could have his preferred lighting for shaving.
Do you have a lighting question or comment?  Please contact me using the form below. 
Lighting Can Change Your Life!
Ever walk into a room and feel a kind of glow? It could be you experienced artful lighting! Someone has designed that space for comfort and efficiency and because of their lighting skills, you feel great!
Ever walk into a room and feel immediately depressed? Could be the lack of artful lighting! Someone didn't care and that space is dismal, dim and depressing....
As a lighting specialist I am always counseling people on how to improve the lighting options in their home.
I have written several articles on lighting that you will find interesting and helpful in making the right lighting decisions for your home.
Click here to read my recent Ezine article on "A Passion For Light"
Click here to read myEzine article on the CFL Controversy
My Lighting blog gives advice and consultation for lighting and energy efficiency:
How is lighting artful for you?
What guidelines can you use to make your space closer to the spectrum that you desire? And, indeed, what is that spectrum? Yes, bulbs and tubes you buy at a store have light colors and frequencies that you should consider.
Working as a lighting specialist, I have learned that people have different lighting needs. Here is my demographic. Younger people like soft, cozy lighting, night lights for their kids, lighting that can be dimmed for different scenarios and bright light for a quick fix meal in the kitchen.
I recommend soft light LED (light emitting diode) or CFL (compact fluorescent)that will save them money for their spaces like the living room and dining area.
I recommend track lighting for their kitchen. This is a task light area and new tracks that fit into a standard receptacle box can be adjusted to any counter top or task area and are ideal for that work space. I explain that this kind of lighting is much better than than a two or four tube fluorescent because that light is ambient, low contrast light and no suitable for work spaces. Because the tracks are adjustable, the reflector lights usually GU10 base halogen bulbs) can be positioned so that their beam can shine down on the work space area.
There are those of us that find fluorescent lighting pulsing, annoying and sometimes, downright painful.  They often suffer from migraine headaches as well.  I recommend removing fluorescent lighting and replacing with LED or incandescent bulbs or fixtures to relieve their sensitivity to the pulsing of fluorescent lighting.  I encourage those with this sensitivity to report their discomfort to their employer with the recommendation that augmenting immediate lighting in their work area with LED or incandescent lighting will help improve the health and well being of their employee.
Become acquainted with the exciting new lighting products on the market! Click on the Amazon logo to view...
---



Light your garden!
Create an illuminated path! Showcase your shrubs and flowers at night! There are many Landscape lighting options and offerings today ranging from accent lighting to floodlights that can shine on your house or trees. All are inexpensive and easy to install.