Contact Me!
Do you have a question or comment about this website? You can email me and let me know what you think (my email link is a the bottom of this page.)
Many suggestions from past students and viewers of this website have helped me improve navigation, visuals and graphics and writing the lessons.
I always appreciate your feedback, as I am continually improving this website to make it easier for you to find the lessons and art resources you are looking for.
Your input is secure here. I will not publish any communication with students and viewers without their consent. This is the policy I have put in place for my Real Feedback Testimonials (yes, they are actually REAL people who have emailed me about this website and shared their viewing and learning experience!) In each case, I have asked whether they would consent to my publishing their information on this website AND, if they approve, I have also asked if I could publish their name.
Although I have incorporated ads into many of my website pages because this helps pay for the maintenance of the website and allows me to spend large amounts of time improving it, I have always kept access to all of the information, resources and lessons absolutely free--and I intend to keep Free Online Art Classes.com a totally free art learning and art resource site.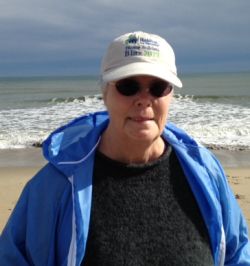 In addition, my two YouTube channels have over 130 art and cooking demonstrations--Check 'em out! Just click on the Palette and Palate link at the bottom of this page....
Here's some videos to preview!
I also have four blogs you will find interesting and informative....
Click here for my Lighten Up Today Blog!
Click here for my Standard poodle Charley's Healthy Dog Blog!
Click here for my Artful Gardening Blog!
Click here for my Artful Cooking Blog!
You can contact me at using the form below. So feel free to share comments, criticisms, suggestions, rants, raves--whatever...I appreciate what you have to say and I take it seriously!
Lois DeWitt, Webmaster
Free Online Art Classes.com
Contact Me: