Real Feedback
I've been painting, but I didn't like what I was doing because I didn't know how to draw. I took your basic drawing classes and it helped so much! My paintings look real and believable!
Thanks for your help, Lois,
Donna Engle


I want to be a artist someday so I want to know how to draw. I'm working on my face and thanks for telling me how to put the freckles in.
J.J. Aspen, Colorado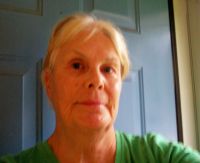 Watch my YouTube video on "Draw A Self Portrait With Pencil "


Although we may truly feel that we have rendered our image quite accurately, those who view our self-portraits may find very little resemblance!
Portraiture is, after all, a matter of interpretation.
Robert Burns, wrote in his poem, "To A Louse: On Seeing One On A Lady's Bonnet, At Church"
"O wad some Power the giftie gie us
To see oursels as ithers see us!"