Learn How To Make Jewelry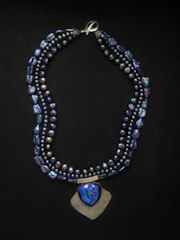 Welcome! I am Miriam, owner and designer of Mirbel art jewelry.
Learn about the supplies you can use for making- jewelry!
On this site, you will explore the different elements of design.
You will find information on products, techniques, ideas and concepts. When I first started this journey, I spent hours searching for information on the internet.
I invested a lot of money on books and made many mistakes. That is why I created this web site.
This is the one-stop shop for information on equipment,techniques design and ideas.
You only have to make the investment of time, I will do the rest.
Learn all about making jewelry! Just click on this link