Art Lesson Videos


Collage Lesson Project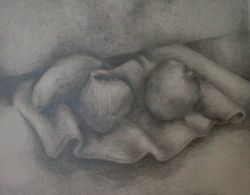 Pencil Drawing/Shading Project



Here is a collection of my art lesson videos, all available to you at NO COST!
I have compiled my Art Lesson Video Playlists on YouTube and these videos coordinate with my Free Online Art Classes lessons. For example, if you are interested in learning about collage, you can access the lessons on this website (buttons at the left!) as well as access my YouTube video Collage Playlist by clicking on the link at the bottom of this page!
And by viewing any of the videos, you can access my Palate and Palette Channels and subscribe--so that you will automatically be notified every time I create another new video, which I do on a monthly basis!
As my Real Feedback column on the right proves, my Free Online Art Classes Lessons and my YouTube information-rich videos are a two great FREE art instruction resources for youth groups, kid's projects, school curriculum, church groups, home schooling and any art learning venue!


Here are some of the subjects that are covered by my videos:
Finding Subject Matter
Paint A Water Color Horse
Collage Paper Quilt
Draw A Still Life With Pencil
Colored Pencil And Oil Pastel
Shading With Oil Pastels
Drawing A Still Life With Oil Pastels
Shading A Face With Conte Crayon
Paint A Still Life With Acrylics
Making A Monoprint
Paint A Water Color Tree
Printmaking With A Collagraph
Fabric Printing
Fabric Collage
Really Free!
There are many websites that offer free art lessons BUT how many are actually FREE? If you have been looking for good art instruction for yourself, your children a friend or a parent, here is a great resource, all absolutely FREE to you!
And, all of these lessons have been tested and refined by me from over thirty years of art teaching experience. The use of art demonstration videos is a great way to learn many art skills and techniques. And you have the advantage of pausing and repeating the lessons at any point so that you can fully understand and complete the exercises. Just click on the link below to begin...
Enjoy!


Click here to go to The Free Art Lesson videos.